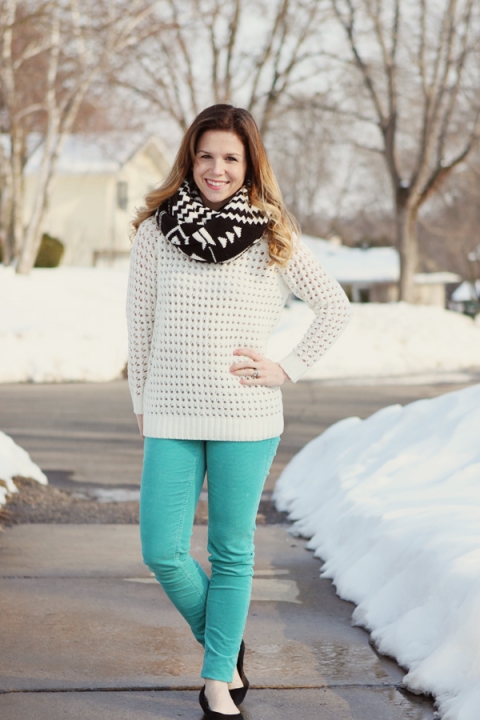 Ah yes the infamous scarf. I had my eye on it at Target around Christmas time and then I saw Sydney wearing it. More reason to get it. I even thought about buying it as a present for our Bible study Christmas party. But I knew one of the other girls in our study had it so I passed it up again.
When our Christmas party rolled around, I got to pick the first present. I opened it and BEHOLD thee scarf! So excited!! As I was about to revel in my joy, one of the girls snatched away from me. (these present exchange games are brutal). No playing nice here – I had my chance to steal it back. Booyah. Apparently my strategy was flawed because it was again stolen. For good. So much for being jolly.
Christmas morning rolls around and D directs me to go downstairs to the fireplace. And there it was – stuffed in my stocking. I could've cried.
That guy is the best.
I'm wearing…
Sweater: F21
Cords: Target
Flats: Target
Scarf: You know this.