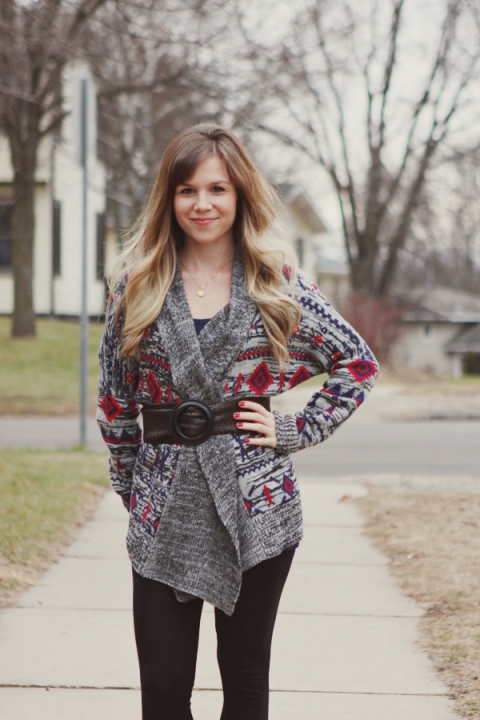 Fashion Friday Confession…
If it wasn't for FF, I would probably still be in pajamas.
Although this is pretty close to pajamas. It is stretchy pants after all. But thankfully I have this little blog to motivate me. I even painted my nails so consider yourself extra lucky.
I'm wearing…
Sweater: Pac Sun
Leggings: H&M
Belt: Target
Boots: TJ Maxx
Now I might go change into pajamas because this belt is like realllly tight.