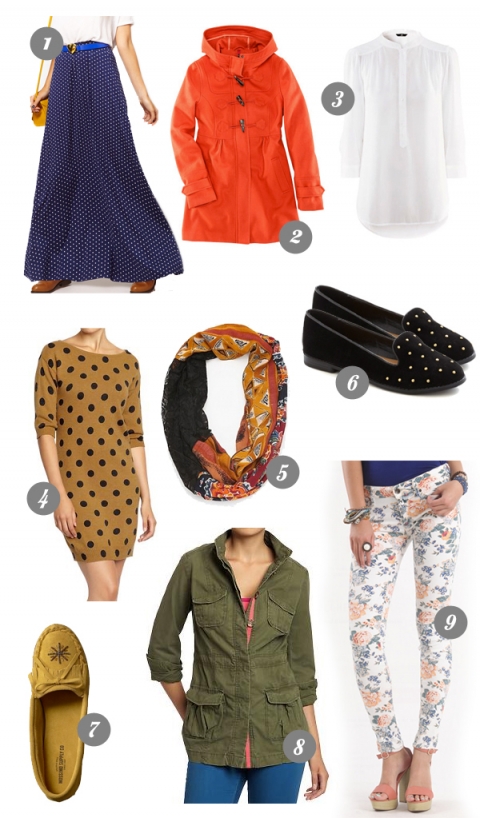 Here some things I've been wanting to freshen up my wardrobe for fall. I tried to find things that are reasonably priced so I would actually buy them. (I don't exactly like to splurge on my wardrobe!) Which is why I get super excited if I thrift something or buy discount! Anyone else brag when they get a good deal? GUILTY.
1) Maxi Skirt – polka dots never go out of style!
2) Bright coat – to contrast with the white snow.
3) Classic white shirt – can't go wrong.
4) Sweater Dress – with colored tights.
5) Fall scarf – autumn colors from recycled fabric.
6) Studded flats – obsessed.
7) Moccasins – only $20!
8) Military Jacket – army green is a neutral.
9) Floral Jeans – so pretty to take into fall.