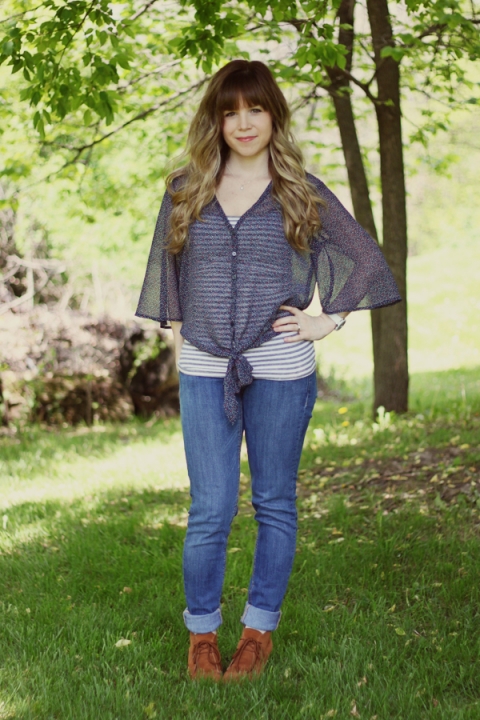 I had some crazy dreams last night – well more like nightmares. First I had a dream that I forgot Jack in a hot car and then that I lost Jack in the ocean. What's up with that? Is it some worried Mom thing that I'm just discovering?? Anyone else have dreams like that? Ack I hope it's not the beginning of something – they were seriously terrifying! No worries though, right now Jack is sound asleep in his pack and play with some lovely whale noises singing in the background.
I'm wearing…
Shirt: Pac Sun
Stripped Tank: Target
Jeans: H&M
Shoes: TJ Maxx
Watch: TJ Maxx
Be sure to come back Monday – I'll be sharing a little house preview!!