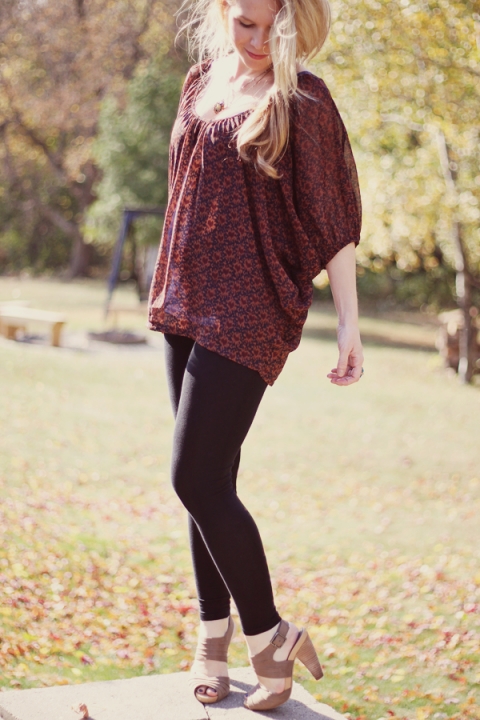 I swear I had such a cute side braid in my hair before the wind took it over. I came in looking like this with maple leaves stuck in it. HOT. But alas something needs to be posted for fashion friday. I wish my summer intern was still around and I could just take pictures of her instead of my hot self. Believe me, her hair would stay perfectly coiffed in a hurricane.
Either way I'm wearing…
Tiny heart blouse: Forever 21
Leggings: Target
Platforms: Target
Necklaces: American Eagle
Ring: Forever 21
Enjoy your weekend my friends!