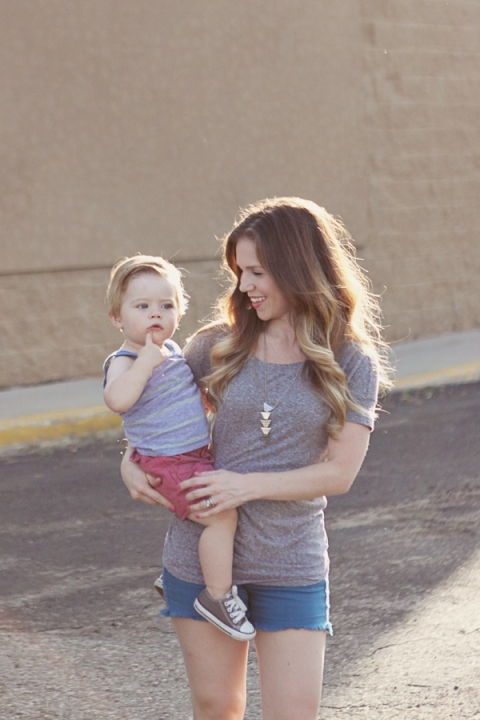 Nothing super fashionable today which is why I snuck Jack in the pictures. He's the cute one anyway.
I know I said I LOVE summer but I'm kinda getting sick of wearing shorts. I only have so many! Are you listening weather? Time for jeans! Either way I could live in gray tees. I also have way too many in my wardrobe. Then my sister told me she read gray is the least flattering color on a person. Awesome. But also… Don't care. I love gray and I love basics. (I may or may not be wearing a gray tee today too.) Did I mention I have a lot of gray tees?
I'm wearing: T-shirt: UO // Shorts: AE // Necklace: F21 // Tennis Shoes: UO
Jack's wearing: Muscle Tank: Gap // Shorts: Gap // Shoes: Converse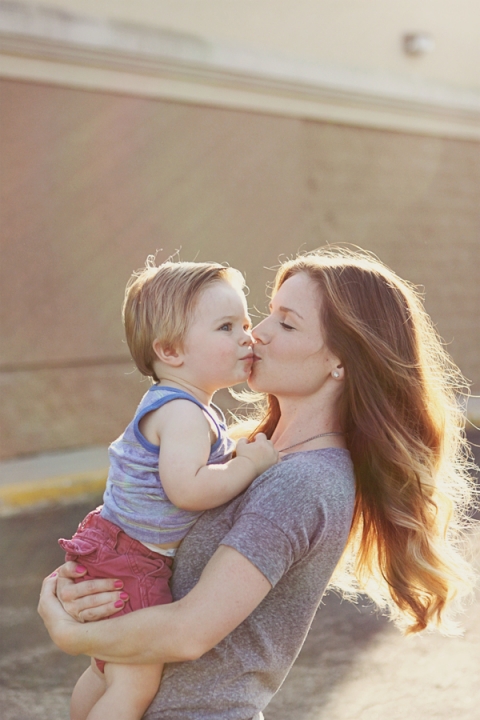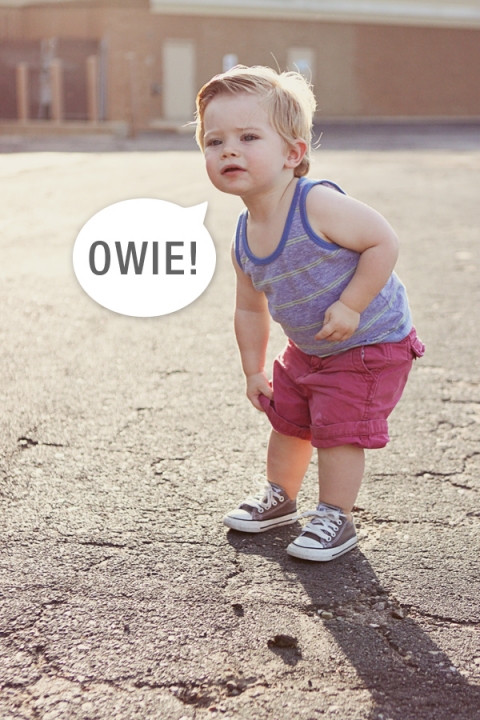 Also I'm discovering that little boys always have skinned knees. Skinned knees on top skinned knees. He shows me his "Owie" like 5 times a day. But it doesn't slow him down one bit! Tough lil guy!