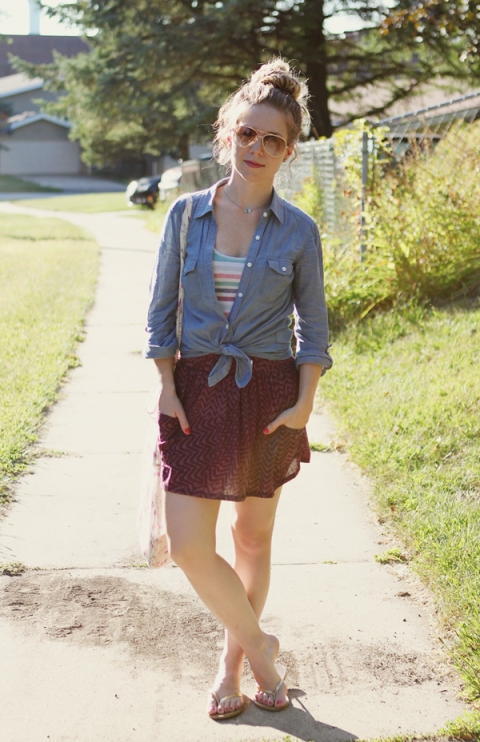 On a whim, I took a half day from work today, picked up Jack and headed to the pool. So this is my after-the-pool look. Seems like all over the blog world, everyone is ready for fall. Not this girl. But even the pools are closing soon which is why I thought it was a good idea to take full advantage today.
Lately I have been "seizing the moment" more often. Not sure what got into me but I surprised D with a plane ticket to Tucson for his fantasy football draft this weekend. Just him. When I put the plane ticket on his pillow one morning, he picked it up and stared at it for at least 2 minutes without saying anything haha. Shocked was an understatement. Haven't you always wished to be presented with plane tickets or whisked off somewhere for the weekend? Maybe I've watched too much of The Bachelor but it sounds so exciting to me. It was probably even more fun doing it for someone else.
Jack and I will be laying low this weekend, perhaps baking and cuddling. Then again who knows where my whims will take us!
Chambray Shirt: H&M // Tank: Target // Skirt: F21 // Sandals: Old Navy // Sunglasses: Jessica Simpson (my sister's!) // Bag: Free People