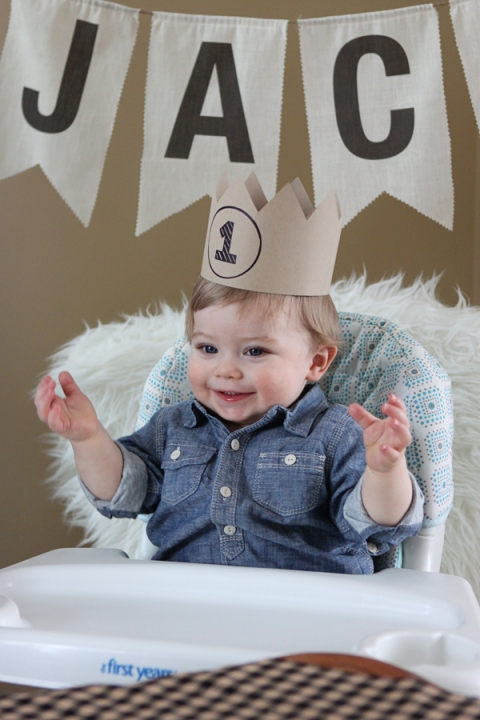 Jack's party was a success and now I officially have a toddler! Crazy.
We kept the party pretty small but it doesn't feel that way with 6 adults and 3 kids! On the menu was chicken curry salad on croissants, berry salad, animal crackers, trail mix, and sangria. I had the cake and mushroom cupcakes made at a local bakery. We all had so much fun watching Jack eat destroy his cupcake and "open" presents. We bought him a fire truck to ride – little did we know Grandma and Grandpa got a train engine to ride too. It turned out to be okay since both Ella and Jack wanted to ride on the new toys :). William had a grand time getting tackled by Jack and pushing him around the kitchen. I'm still finding red frosting in weird places. That was quite fun to clean up (obviously didn't think that through!) It turned out to look like a woodland massacre at the end of the party!
For inquiring minds, the masks I ordered from this etsy shop. I made the banner by printing on muslin (perhaps a DIY post in the future?) I also made the 'pin the tail' game and Jack's crown. I bought the table cloth fabric at Hobby Lobby, the runner is from Target, and the centerpiece plants are from Ikea. My glasses are from Anthro and the straws are Hobby Lobby. D made the  #1 cake topper with a cardboard number 1 and moss.
Get ready for picture overload!!