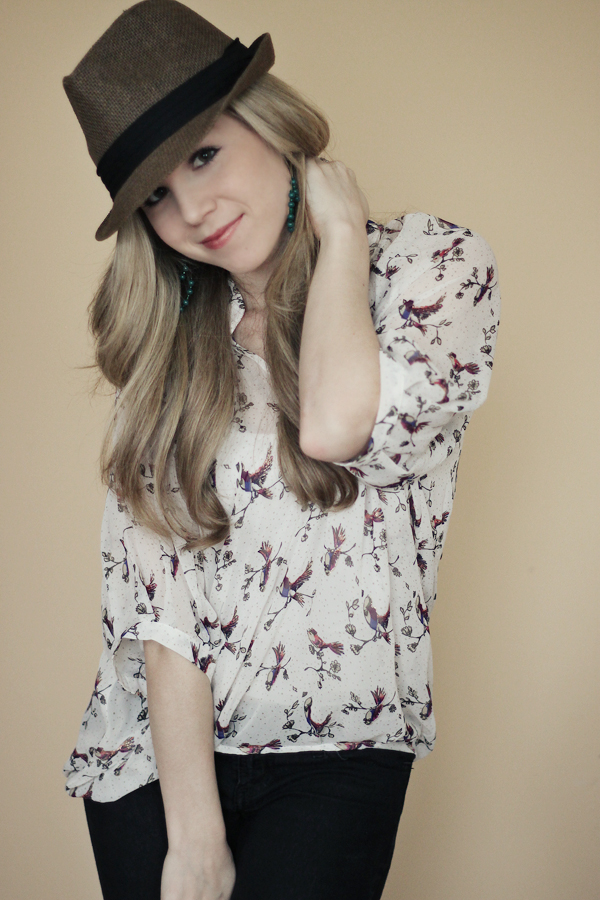 I went thrifting last weekend and discovered my new favorite thrift store in town "All in Vogue". They have a massive collection which can be a little overwhelming but I happily discovered this shirt. You can't tell from the photos but the birds have glitter on them

I hear glitter is making a comeback?? Or is that only according to Ke$ha? haha Anyone remember the late 90s when every single makeup product you bought had glitter in it? I remember loading up my eyelids with massive amounts of it before a danceteam performance. And conveniently the glitter that didn't end up on my eyelids ended up EVERYWHERE else. HAHA Let's hope this does not turn into the next trend. I had my fill in high school!
I'm wearing…
Shirt: Thrifted at All in Vogue
Black Jeans: Forever 21
Platform Wedges: Forever 21
Hat: Forever 21
Earrings and Ring: Target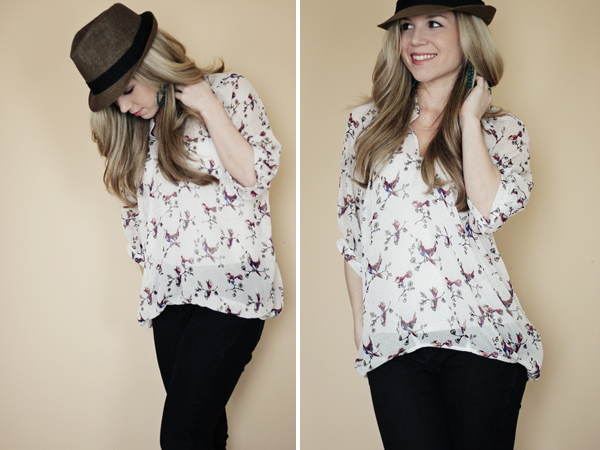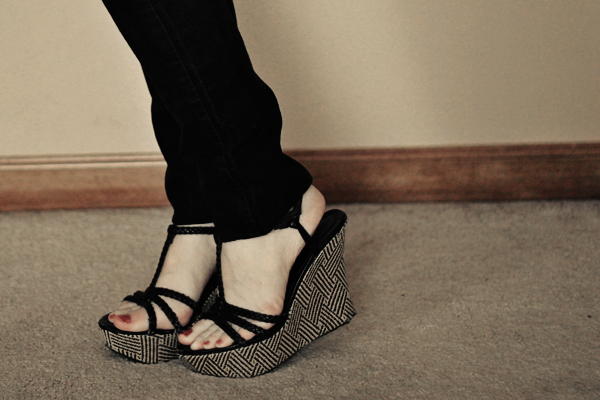 Oh yeah and if you want some more fashion inspiration, head over to my sister's blog. I've been taking pictures of her adorbable outfits every day before she goes to work!